Link
The origins of the names of the days of the week:
Saturday
The word "Saturday" originates from the latin word "dies saturni"/"day of Saturn"
It was named after the planet within the 2nd century by the Romans. The planet was named for the Roman god of agriculture. It has been called dies Saturni ("Saturn's Day"), through which has evolved into Old English as Saterdaeg and gradually evolved into the word "Saturday".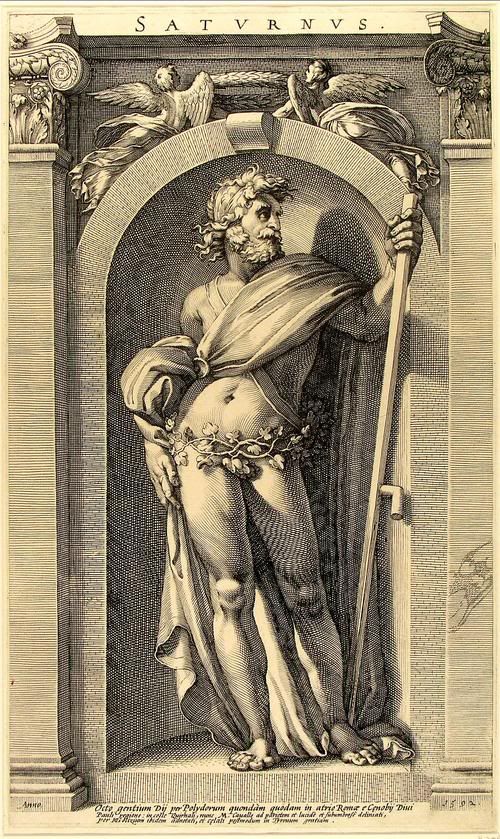 In Greek Mythology "Cronus" was worshiped as a harvest deity, overseeing crops such as grains, nature and agriculture. He was usually depicted with a sickle, which he used to harvest crops and which was also the weapon he used to castrate and depose Uranus. Cronus is associated with the Roman god Saturn.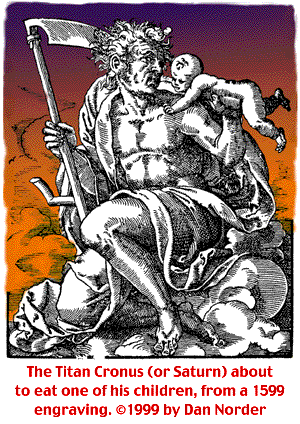 http://s2.webstarts.com/lunarsabbath/origin_of_saturday.html
Sunday
Sun worship infects ancient Israel: In the ancient world, 'sun worship' was one of the most common forms of pagan idolatry. Immediately after Israel left Egypt, God warned His people against being "driven to worship the sun." Deuteronomy 4:19…..' And lest thou lift up thine eyes unto heaven, and when thou seest the sun, and the moon, and the stars, even all the host of heaven, shouldest be driven to worship them, and serve them, which the LORD thy God hath divided unto all nations under the whole heaven.' ….. Yet Israel later yielded to temptation, compromised with the nations around them, and dedicated their "horses ... to the sun." 2 Kings 23:11. During a time of revival, King Josiah purged much of Israel and "burned the chariots of the sun with fire." 2 Kings 23:11. Before the Babylonian captivity, many Israelite leaders rejected their Creator, yielded again to idolatry, and "worshipped the sun toward the east." Ezekiel 8:16……' And he brought me into the inner court of the LORD's house, and, behold, at the door of the temple of the LORD, between the porch and the altar, were about five and twenty men, with their backs toward the temple of the LORD, and their faces toward the east; and they worshipped the sun toward the east.' …… Sounds a lot like the 'sunrise service' many churches have at easter.